About Praise Tabernacle
THE REDEEMED CHRISTIAN CHURCH OF GOD
Our Mission & Vision
Our mission is proclaiming Jesus and maturing believers
GOD
We believe in God the Father, the Creator of heaven and earth.
Genesis 1:1, Psalm 86: 9-10, Isaiah 43:10-11
JESUS CHRIST AS SON OF GOD
We believe that He is the Son of God; who took away our sins and the Saviour of the world. We also believe that Jesus is God and was born by Mary the Virgin.
He is God revealed in the flesh. Through Him, all things were created.
John 1:1-14; John 14:9; Matthew 1:18-25, Isaiah 9:6
JESUS'S DEATH RESURRECTION AND ENTHRONED
We believe in Jesus Christ His Son, who was crucified for the sins of all mankind and rose on the third day to sit at the right hand of God the Father.
Is. 53:4-10, I Pet. 2:24, John 10:11, Gal. 3:13, Matt. 20:28, I Cor. 15:3, Rom. 4:25, II Cor. 5:14, Heb 2:9, Heb 9:26
PRESENCE OF HOLY SPIRIT
We believe in the Holy Spirit who dwells in us and guides us according to the will of the Father.
(John 14:16-17; John 15:26)
Salvation By Accepting Jesus Christ
We believe that salvation is freely given to all who accept Jesus Christ as their Lord and Saviour.
BAPTISM BY IMMERSION
We believe that following faith in Jesus, every believer is to be baptized by immersion in the name of the Father, Son, and Holy Spirit.
(Matt. 28:19, Acts 2:24; Acts 16:15; Acts 18:8; Acts 19:4-5)
DIVINE HEALING
We believe in divine healing, the restoration of health to the one who believes and acts out God's Word, and that Jesus is the Healer.
(Matt. 8:15-17, Is 53:4-5; Gal. 3:13; I Peter 2:24)
BIBLE AS GOD'S WORD
We believe in the Bible as the infallible Word of God.
(2Tim. 3:16-17, Deut. 4:22; Rev. 22:18, 19; Matt. 24:34-38)
JESUS' PHYSICAL RETURN
We believe that Jesus Christ will physically and visibly return to earth for a second time to establish His kingdom on earth.
(Acts 1:9-11; John 14:3)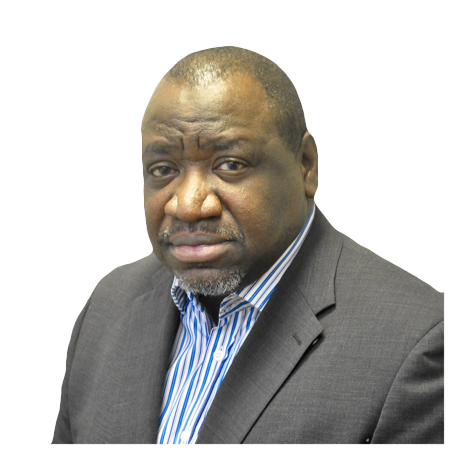 Femi Popoola
Senior Pastor
Pastor Femi Popoola is the Senior Pastor of Praise Tabernacle. He is a visionary leader. He has a heart for people and communities.
He is motivated by a desire to see broken people, families and communities empowered and transformed by the dynamic power of God.
He is also an encourager with a belief that everyone has a God-given purpose, potential and gifting that is to be used to enrich all of our lives. He sees his ministry as a Pastor as "bringing out the ministry of others through education and personal development."
Pastor Femi is married to Pastor Jumoke and they are blessed with three wonderful children.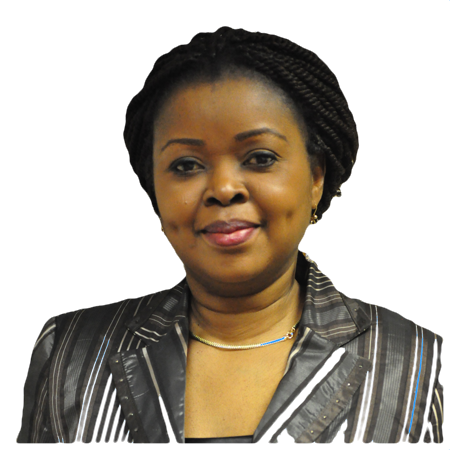 Pastor Jumoke Popoola is a Pastor in Praise Tabernacle and oversees the spiritual lives of many through the various ministries she heads and runs in Praise Tabernacle. Through discipleship and regular programs, she reaches out to women and Women in ministry.
In her personal ministry, through Turning Pages she reaches out to all women with the necessary gifts and talents to enable them reach their God-given potential in Christ. She is a gifted and uncompromising teacher of God's Word.
She preaches practically and relevantly, challenging and encouraging her listeners to discover and fulfill their calling and purpose. Pastor Jumoke is married to Praise tabernacle's Senior Pastor Femi Popoola and is the mother of Lola, Tomi and Toluwa.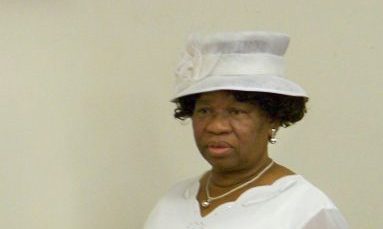 Pastor Joy Azobu is a Pastor in Praise Tabernacle. She oversees the Elders Ministry and has steered them with her God given wisdom and maturity.
She walks in the gifts of the Holy Spirit and has been used by God as a blessing in the lives of many.  She is blessed with children and many grandchildren.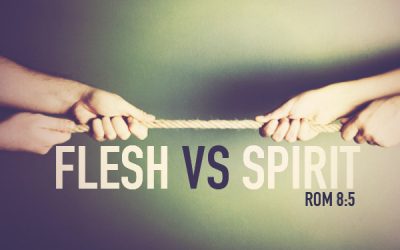 From our last study we see that Mr. Flesh is the personality of the natural human...
read more