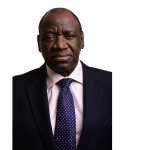 Pastor Femi Popoola
Pastor Femi is the Senior Pastor of Praise Tabernacle. He is a visionary leader. He has a heart for people and communities.
He is motivated by a desire to see broken people, families and communities empowered and transformed by the dynamic power of God.
He is also an encourager with a belief that everyone has a God-given purpose, potential and gifting that is to be used to enrich all of our lives. He sees his ministry as a Pastor as "bringing out the ministry of others through education and personal development."
Pastor Femi is married to Pastor Jumoke and they are blessed with three wonderful children.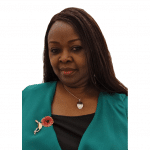 Pastor Jumoke Popoola
Pastor Jumoke Popoola is a Pastor in Praise Tabernacle and oversees the spiritual lives of many through the various ministries she heads and runs in Praise Tabernacle. Through discipleship and regular programs, she reaches out to women and women-in-ministry.
In her personal ministry, through "Turning Pages" she reaches out to all women with the necessary gifts and talents to enable them reach their God-given potential in Christ. She is a gifted and uncompromising teacher of God's Word.
She preaches practically and relevantly, challenging and encouraging her listeners to discover and fulfil their calling and purpose. Pastor Jumoke is married to Praise tabernacle's Senior Pastor Femi Popoola and is the mother of Lola, Tomi and Toluwa.